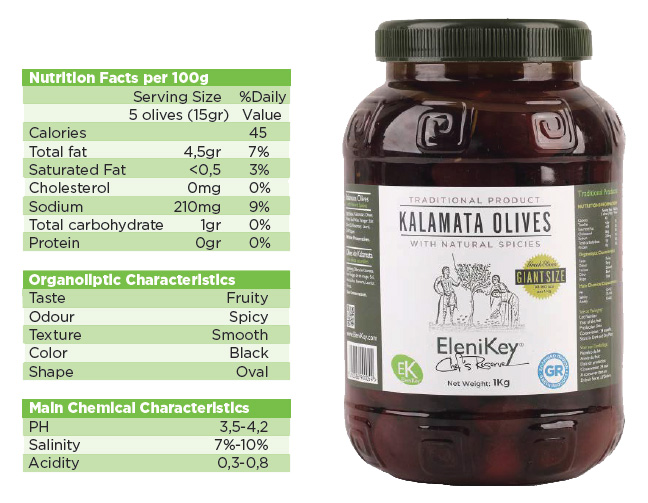 Giant Olives WITH NATURAL SPICIES
IN 1Kg PLASTIC JAR
Deliciously spicy and leaving you with a pleasantly satiated feeling. They are selected and prepared with a variety of spices that will really fascinate your taste buds. Delicate Giant Kalamata Olives with Water, Red Wine Vinegar, Salt, Olive Oil, Rosemary, Laurel and spicy Chili Peppers. With NO added preservatives.
A spicy treat of the Mediterranean Diet for Vegetarians and Vegans that fits effortlessly into anyone's daily routine.
For More Information :