Τhe Origins of KORONEIKI
The Mani Peninsula, also long known by its medieval name Maïna, is a geographical and cultural region in Greece with inhabitants who claim descendancy from the ancient Spartans. It is divided in two parts, one in Laconia is called «sunny» and one in Messinia is called «shady». The Messenian section receives somewhat more rainfall than the Laconian, and is consequently a little bit more productive in agriculture.
Its rich with mountainous terrain and rocky ground covered with Koroneiki Olive Trees which are grown on mountain terraces overlooking the sea and nestled amongst a variety of aromatic herbs such as thyme, oregano and mint which later enrich the soft pressed Olive Oil with its succulent and gentle aroma.
ELEONES DEMESTICHA FAMILY RESERVE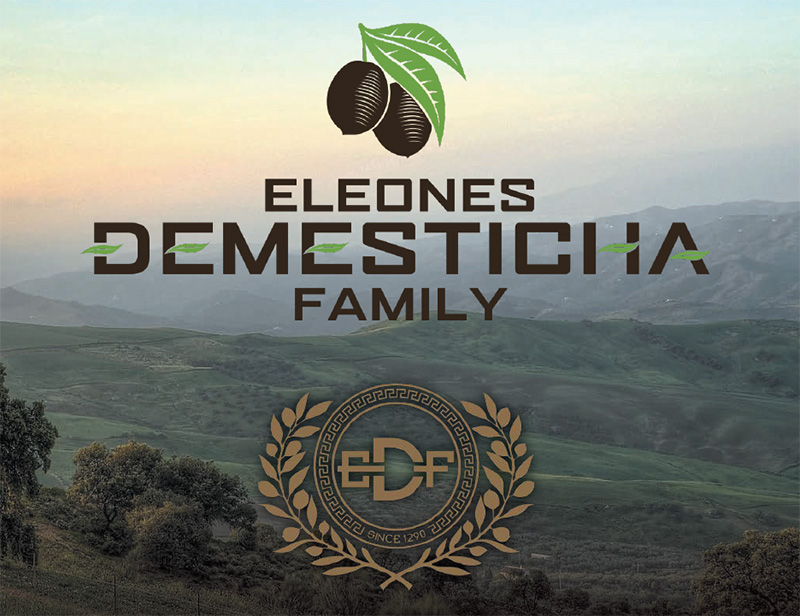 In 12th and 13th century, ancestors of family travelled from the North East of Greece and approached the Southeast part where they finally settled in Mani. A difficult environment indeed, with its rock laden grounds and sparse supply of water, but it was here they decided to live, feed their families and cultivate what would later become one of the world's finest varieties of Olive Tree. Such stories over time are lost in the pages, so is the story of this beautiful tree that has faded over the depths of time yet it is referenced in historical records throughout the world for its benefits, nutritious facts and natural health properties.
Today the story continues at the world-famous Mani. The Olive Tree that defied the odds in this extreme environment is the presented to you now, the KORONEIKI variety, a gift, handed down by the Demesticha's family the lives on today. Generations on, they continue to produce 100% natural, early harvest, cold pressed and unfiltered Extra Virgin Olive Oil. You experience the maturity of the ground and the unwavering quality that is derived from over a century of olive trees with extra succulent drop.
PRODUCTS